Beautiful
3 Tips for Picking the Perfect Chandelier
April 2017 - by SORAA
I like this
If you take the time and effort to select the perfect chandelier, it should serve as the center-of-attention in whatever space you place it in. And, you'll have a great conversation piece because a well-placed chandelier can add amazing ambiance to almost any room when appropriately chosen. Alternatively, the wrong chandelier can end up being an unsightly monstrosity. Fortunately, if you are on the hunt for a chandelier, the American Lighting Association has produced a helpful article titled "Selecting the Right Chandelier" to help you select the perfect fixture for your space.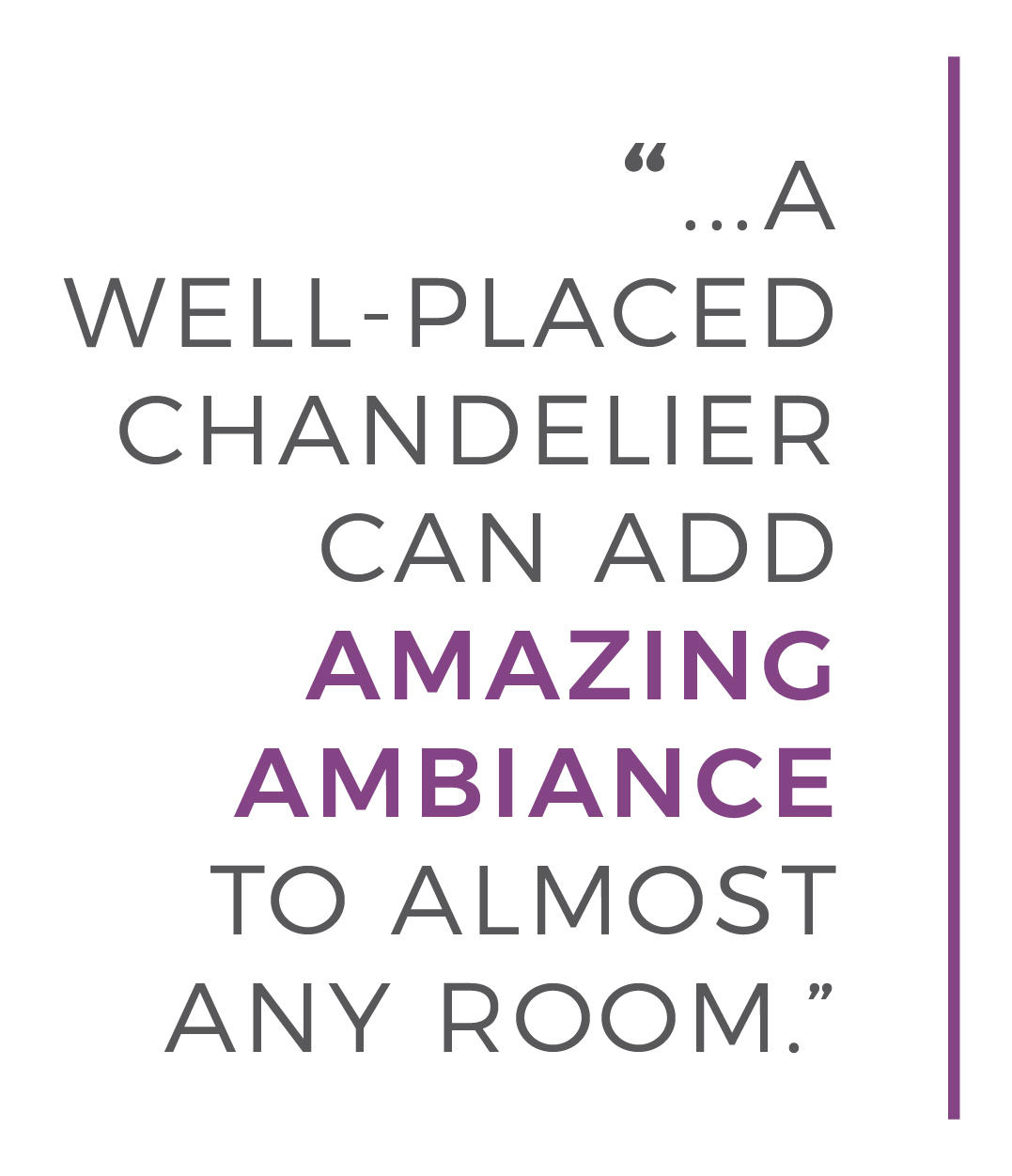 Consider the Unexpected
Traditionally, chandeliers have come with layers of crystals or twinkling candles; however, the modern chandelier is available in myriad styles. For example, the Eurofase chandelier pictured offers a unique take on the traditional crystal chandelier. You may also opt for a Victorian-inspired fixture with glass shades, or a funky sunburst mid-century piece. More eclectic chandeliers are made of unexpected materials such as wooden twigs, animal antlers, intricate wire work, shells or even paper.
Size Matters
Chandeliers are natural focal points of a room, but if you don't select a size that matches the scale of your room, the design can fall flat. Furthermore, a chandelier that is too small for your room will actually make a space look smaller. A good tip is to measure the room's length and width in feet, and add those measurements to determine the correct diameter of the lighting fixture. For example, if your room is 14 feet wide and 18 feet long, the diameter of your chandelier should be at least 32 inches. However, it is also important to consider the size of the furniture in the room. For more information on determining the correct size of a fixture, bring your room measurements into an ALA-member showroom and speak with a professional.
Think about Your Lighting Needs
Depending on the design of a chandelier, these fixtures can provide a lot of light or a more diffused glow. Think about the space in which you're installing the fixture when determining the amount of light needed. A chandelier designed to provide a subtle glow might be the perfect touch in a bedroom or dining space, while entryways and living rooms may need more light. Keep in mind, most fixtures can be put on a dimmer to suit a variety of needs.
Are You Eager To Learn More About The Effects Of Light?
If you found this information valuable, follow SORAA Sky on Facebook to stay up-to-date on how light impacts your life.
Sources: Selecting the Right Chandelier | American Lighting Association
Photo credit: ThinkStock