Beautiful
Light+Building Artist Spotlight: Fraser Renton
March 2018 - by Soraa
I like this

Soraa will attend Light+Building in Frankfurt, Germany, in March 2018. At this international gathering of the latest in lighting, architecture and design innovation, Soraa will feature its partnership with artists whose art dramatically comes to life when lit by Soraa. In this series' interviews with artists whose works will appear at Soraa's event space, enjoy getting to know these talented individuals who are masterfully representing the power of light and its intersection with art.

What is your name and what is it you create?
My name is Fraser Renton and I am a Linear-Geometric Abstract Artist based in the Sussex Downs of West Sussex. I am currently represented by Art In Offices, Caiger Contemporary Art, and Reem Gallery.
What is your background?
Varied! Everything I have ever undertaken has been self-taught. On leaving college, I worked within the entertainment industry together with pop groups, west end productions and touring cabaret troupes. I was creating costumes, sets and props, before changing direction into web development and graphic design, all of which have played a key 'creative' part in the development of the art I am now making.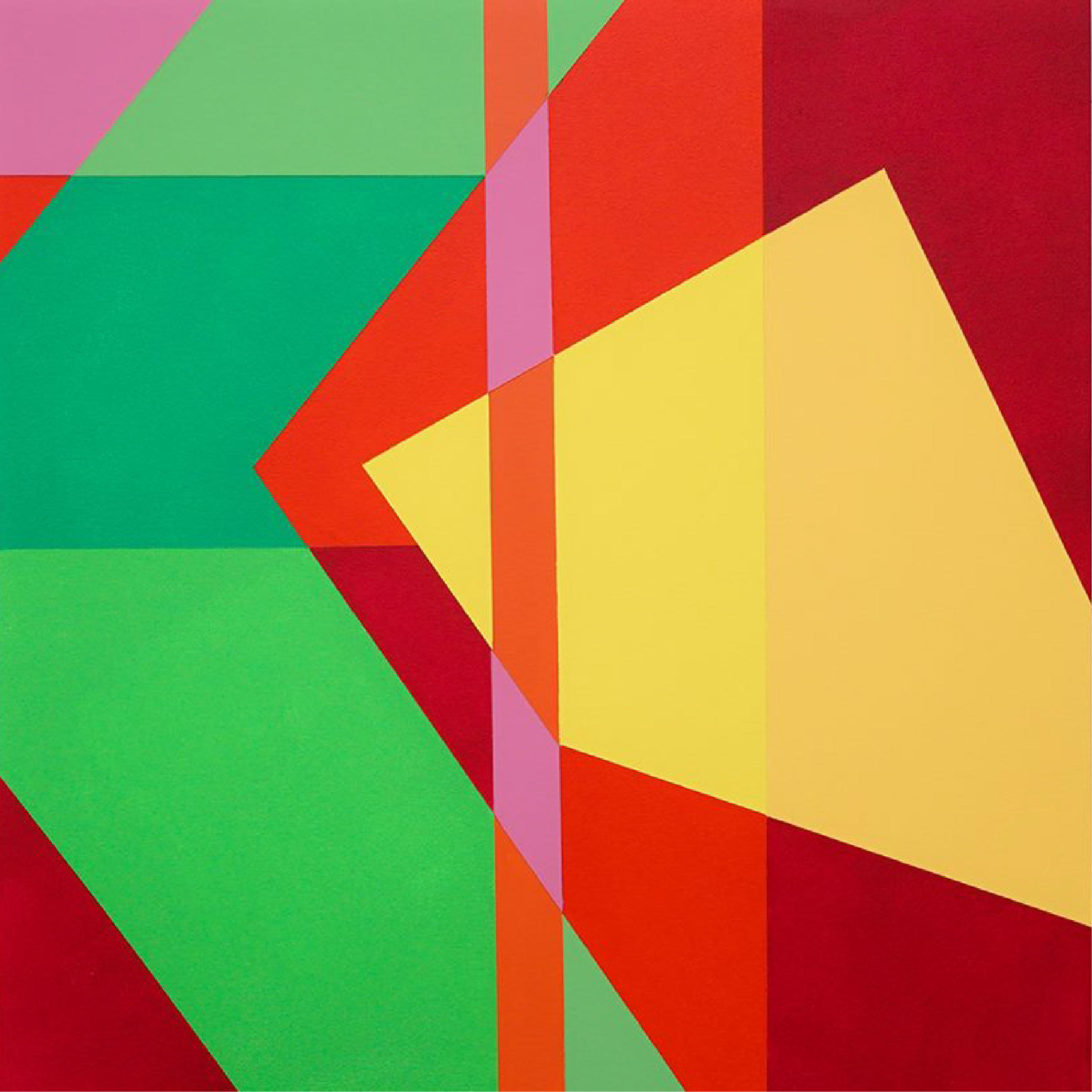 How would you describe your work?
Linear-Geometric Abstracts and 3D Art Sculptures. Multiple colors, sharp lines, shapes with depth and optical illusions. For me, there needs to be an edge to the works, whether that means using gradients, texture or simple subtleties in the color.
Walk us through your creative process.
I prepare my visions digitally, using color fields and layers, before transferring these creations to 'one-off' original pieces using acrylic paints on canvas, birch-ply or aluminium surfaces, and finished with a protective resin overlay. Some of my latest pieces include the methodology of mesh moulding.
Tell us about light and color and how that plays into your work and your creative process?
Light plays a huge part in my creative process, as I prefer to create using both natural light and artificial light to get the best out of the final color combinations. I am fascinated by color field art and similarly, I use large fields of color which are predominant in my works. However, multiple colors separated by fine lines.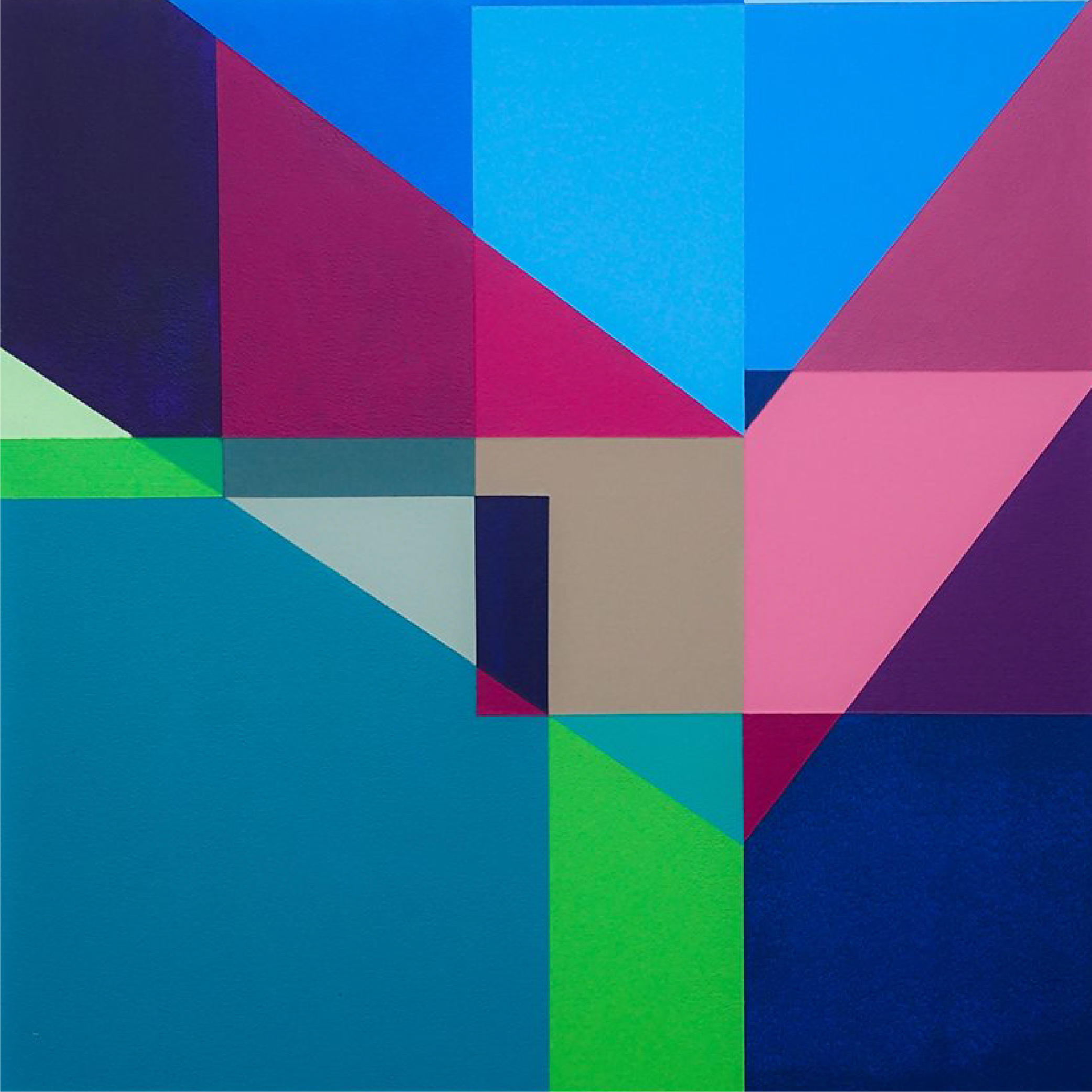 Who and what are your biggest influences?
As far back as I can remember, I have always had a love for linear geometrics and color field paintings. I see the world we live in as a place full of linear-geometric constructions with enhanced color vibrancies. My fascination for both these art forms has inspired me for many years. A few months ago, a dear artist friend of mine passed away suddenly. We collaborated together on a series of Alumesh works and had big plans on future collaborations. I am currently expanding on the methodology of mesh moulding to incorporate it with my own geometric works.
Who would you say are your favorite contemporary artists?
There are so many whom I admire but to name but a few, Piet Mondrian, Wassily Kandinsky, Ilya Bolotowsky, Jackson Pollock and Mark Rothko. I feel that many of the works from these fine artists represent some of the most intellectually fascinating and visually stimulating geometric and color field art ever conceived. creates angular/linear geometrics instead of a progressive and feathery ephemeral dreaminess that is seen in color field art.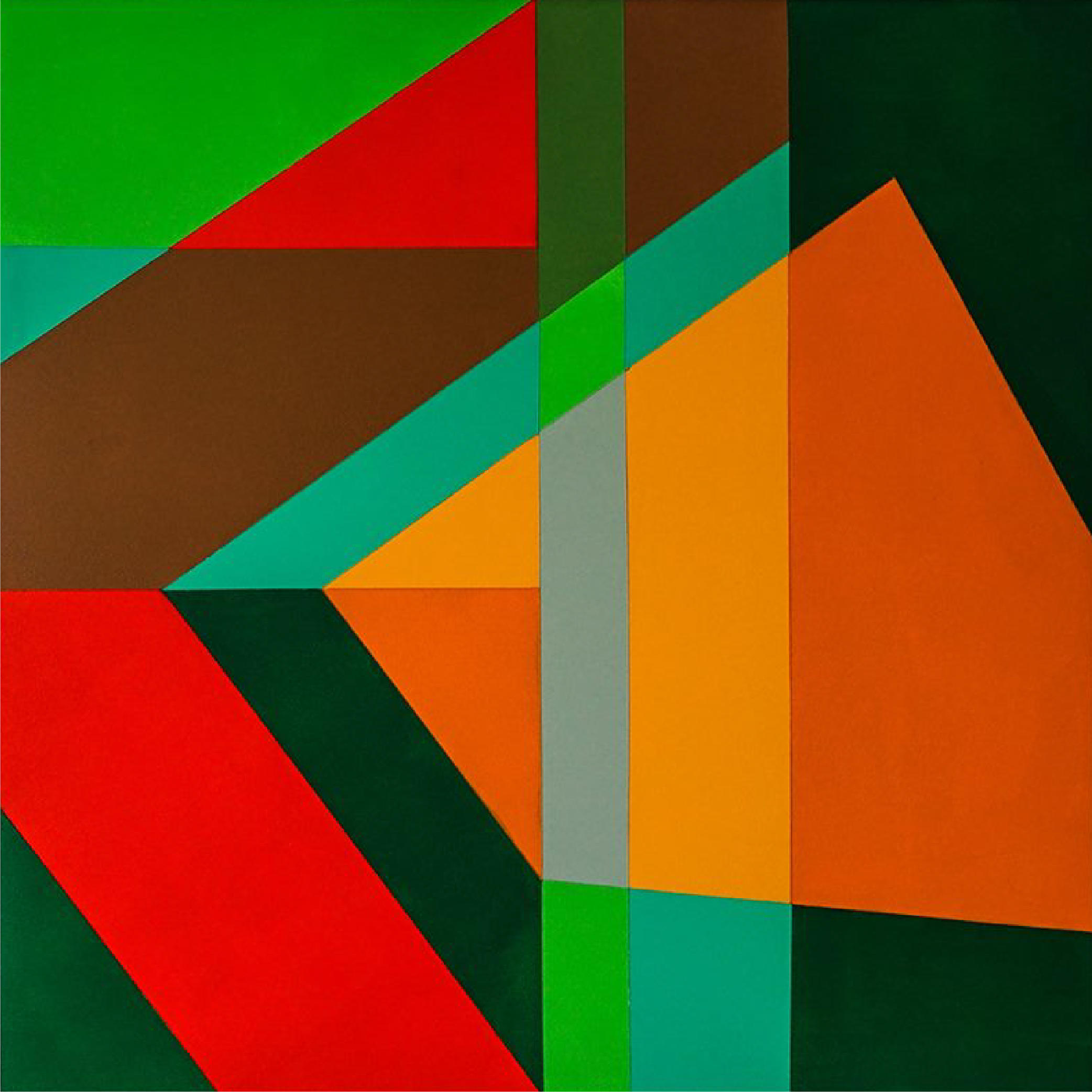 Where's your studio, what's it like and do you have any rituals?
I currently work from my home studio in West Sussex. It's very clean and modular. There is a place for everything and everything is easily accessible. I have no rituals apart from keeping it spotless between projects. (Fellow artist friends find it amusing when we compare studio photos).
What are your latest creations?
My latest series of works are called 'Serations' and 'Perspectular'. These works are a natural progression from previous series entitled; 'Waltzer', 'Linular' and 'Quadular' some of which are being shown at the 'Light & Building' show next month.
Where else can we see your work?
Fraser Renton is currently represented by Art In Offices, Caiger Contemporary Art, and Reem Gallery.
web: www.fraserrenton.com
email: contact@fraserrenton.com
facebook: facebook.com/fraserrentonart
instagram: instagram.com/fraserrenton