Beautiful
SORAA's Latest Act | The Flea Theater
May 2018 - by SORAA
I like this
Nestled in New York City's Tribeca district in Lower Manhattan, the award-winning Flea Theater draws audiences far and wide with its gripping Off-Off-Broadway productions. Built on the premise of "raising a joyful hell in a small space," The Flea Theater originally called 41 White Street—a rented building with cramped dressing rooms and inadequate storage space—its humble home. After years of successful productions, The Flea Theater outgrew its abode and moved into a larger location four blocks away at 20 Thomas Street.
The 11,300-square-foot space required a versatile lighting approach to match The Flea Theater's eclectic personality. We spoke with Kyle Chepulis, owner and lead designer of lighting and technology design firm Technical Artistry, to learn how he helped the theater settle into the location—and bask in the limelight—with dynamic lighting solutions.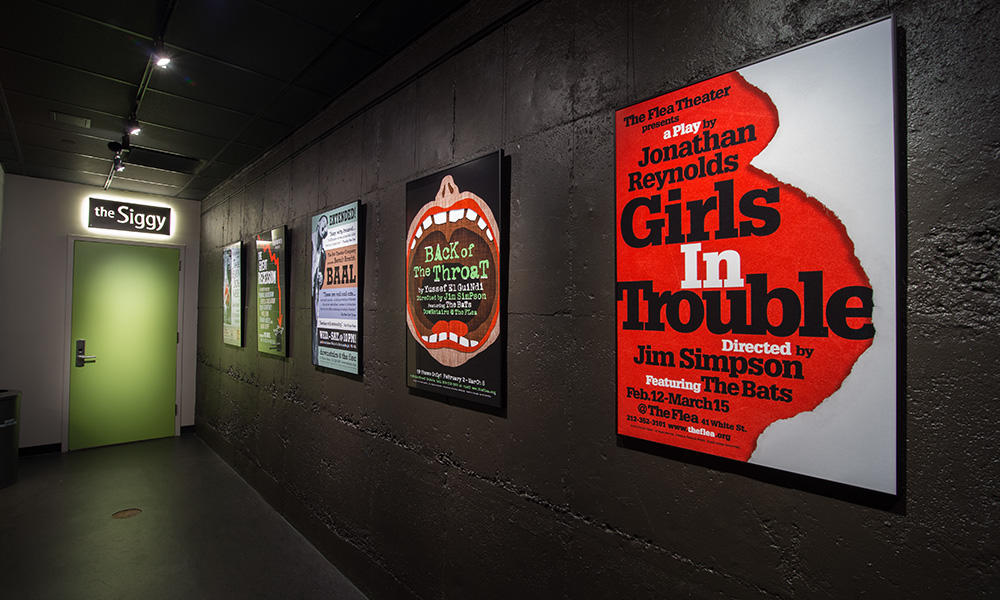 SORAA: Let's start at the beginning. How did this project with The Flea Theater materialize?
Kyle Chepulis: The Flea Theater moved into a much larger building and needed adequate lighting to maximize its new space. One of the theater's founders tasked Technical Artistry with illuminating a number of areas, including the lobby walls, main stairs, theater entrances, offices and egress and presentation walls. The founder also asked us to illuminate archival images, posters and related items on 'Donor Walls' throughout the theater. Ultimately, the goal was to achieve subtle yet powerful lighting that had a minimal impact on the theater's architectural design.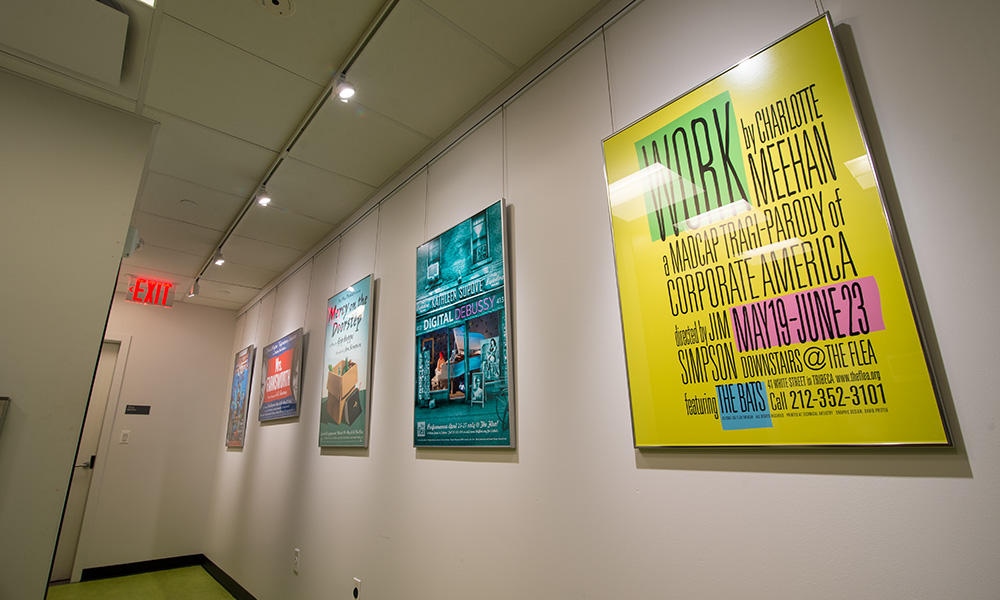 What hurdles did you face during the planning process?
The Flea Theater needed a flexible lighting solution with varied uses. Finding non-intrusive lighting tracks and fixtures that could be integrated within the building—all while meeting interior design needs and budgets—was very challenging.
How did you overcome these obstacles?
I've worked with SORAA lamps on many museum projects in the past and heard SORAA launched SORAA Arc, which included a new line of LED-integrated track fixtures. SORAA remains at the forefront of LED technology with its ever-increasing and well-supported product lines that provide solutions to various LED lighting needs. I was excited to see how SORAA Arc fixtures could help us execute this project and exceed the client's expectations.
Specifically, the SORAA Arc Track (ART), 50 mm and SORAA Arc Track (ART), 100 mm fixtures provided us exactly what we needed to illuminate The Flea Theater's multi-use spaces. The integrated LED tracks included all the accessories required to execute the project within a compact and attractive design.
The SORAA Arc Track aligned perfectly with our design approach and helped us achieve a non-intrusive and flexible lighting solution in every aspect of the project. It's a long-lasting economical and eminently flexible lighting product that will meet The Flea Theater's current and future needs, especially as the theater continues growing.
Tell us about your philosophy around lighting design.
Our specialty is providing elegant solutions that fulfill unique or difficult technical requirements. However, we do not ascribe to the standard operating philosophy that the best solution to a problem comes at the highest cost. Rather, we are sensitive to budgets and savvy about alternative materials and techniques. We are keenly aware of the resources available, and we are well versed in the parameters and approaches to lighting archival and historic artifacts. We are also familiar with cutting-edge lighting technologies and systems.
How does your philosophy advise your approach to lighting design?
We approach lighting design by being highly responsive to the subject matter and environments being lit. We often incorporate a variety of lighting fixtures and technologies in each project.
As a general principle, we emphasize the use of energy efficient lighting fixtures and lamps. The use of efficient and durable equipment saves money both in electrical requirements and general maintenance and upkeep. In particular, we try to anticipate any usage problems that might be encountered over the long term and resolve them in the design phase through proper instrument selection and installation.