Beautiful
Southern Lights Electric uses SORAA to Showcase Southern Hospitality
September 2018 - by SORAA
I like this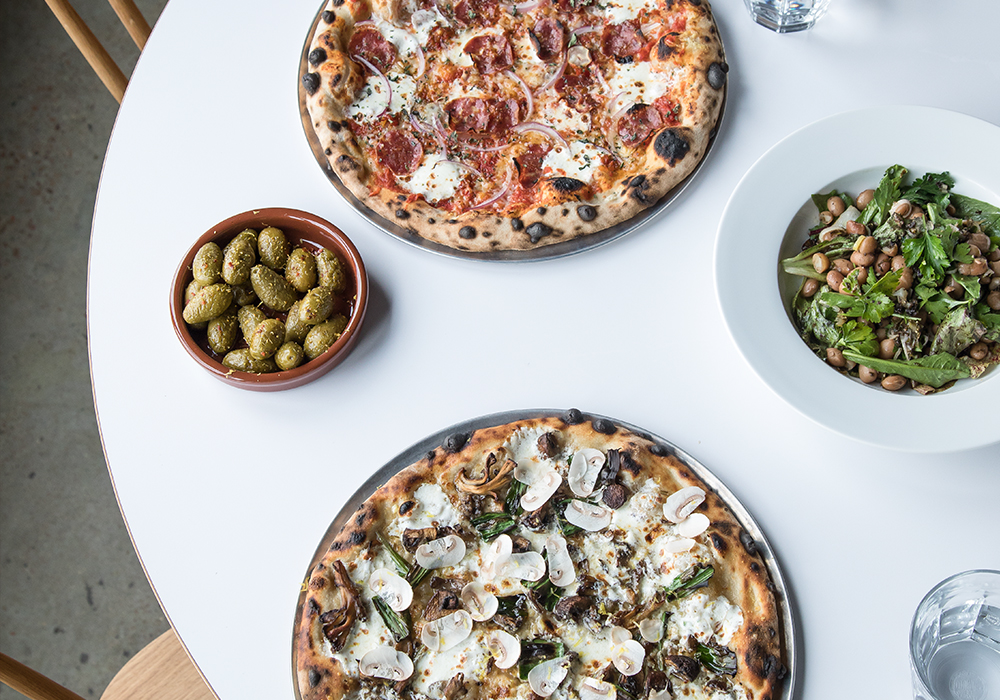 "Hospitality" takes on an entirely new meaning when Southern Lights Electric illuminates a hotel's most precious spaces. Based in Nashville, Tennessee, the award-winning lighting design studio specializes in hospitality lighting solutions and custom fixture designs fit for the most dignified of hotels around the world.
Whether illuminating The Beekman Hotel, Hotel Clermont, Hotel Noelle or Marriott Hotels, strong attention to detail and even stronger client relationships inspire the lighting design studio to perfect ambiences for guests to enjoy in each and every setting.
Husband and wife team Adam and Jamie Gatchel launched Southern Lights Electric in 2011. Since then, the creative duo has established lighting design as an essential method for welcoming guests in utmost style.
We interviewed Adam, design lead at Southern Lights Electric, to learn more about his most innovative lighting project, lighting design approaches and tried-and-true advice for lighting designers. Read on to learn how the lighting design studio "[creates] beautiful spaces through the art of light."
How would you describe your style as a lighting designer?
I think our style would be described as minimalist. Outside of a decorative fixture or an installation piece, our architectural lighting is very subdued. Lots of indirect light highlights interesting surfaces or directs attention to certain areas. We want the lighting to invoke a mood in a very natural way.
How would customers describe their experience working with you? What do they appreciate most about your approach to lighting?
We really try to build a relationship and become part of our clients' team, rather than being just another contractor. I think it's important that we fully understand all the needs and expectations of a project so we can work ahead to solve problems before they happen.
We get very involved with all aspects to help make the lighting design better. That includes talking with interior designers about surface finishes, colors, furniture layout, and coordinating with architects and engineers on equipment placement and the reflected ceiling plan. Most importantly, we try to fully immerse ourselves in the vision the owner has and the experience they are trying to create for their customer. We may not be the best fit for every project, but the clients we have can count on us to give blood, sweat and tears to make their vision a reality.
Which project from your career are you most proud of? Why?
We have been so lucky to work on some of the finest hotels, restaurants and retail spaces across the globe. But one of our favorite recent projects was the 224-room Hotel Noelle in downtown Nashville. It is a beautiful 1930's hotel that was brought back to life by a very talented group of designers, artists, architects and builders. We were able to work closely with the creative team in designing and selecting fixtures throughout the guest rooms and public spaces including a restaurant, rooftop bar and a working letterpress studio. Collaborating with other creatives is one of my favorite parts of what we do.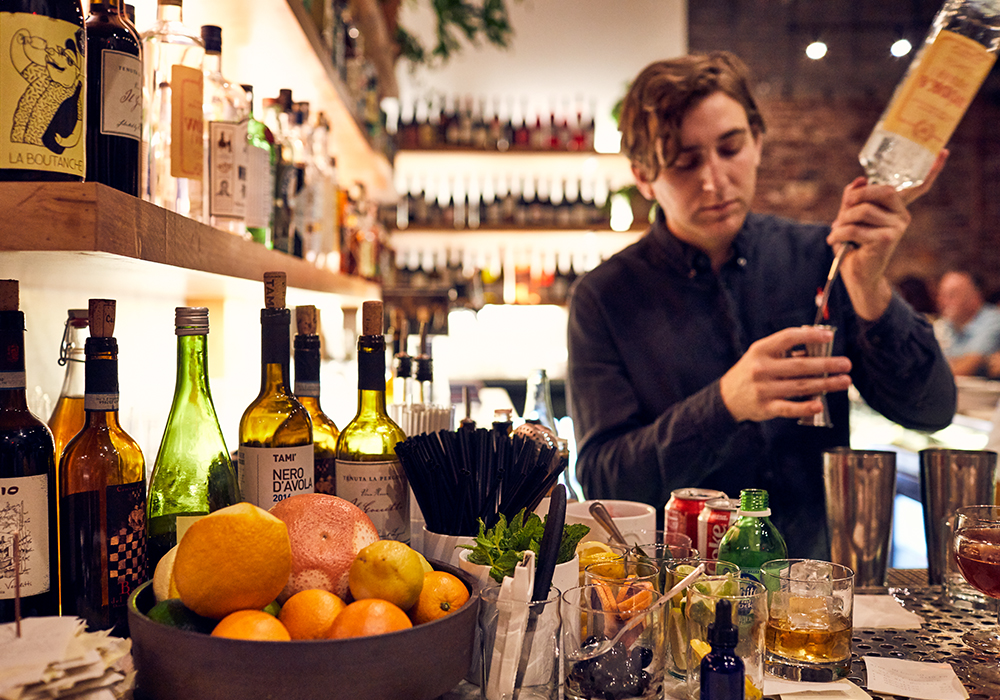 If you could write your philosophy about lighting in one sentence, how would you articulate it?
Our tagline is "Creating beautiful spaces through the art of light." We believe that lighting can make a huge impact on a space in a positive (or negative) way, and we are passionate about sharing our knowledge with others.
From your first project until your most recent, what is one thing that is always consistent with successful project outcomes?
Clear and consistent communication among everyone involved in a project is necessary for success. If a wall gets moved, or a junction box has to be relocated because of plumbing, we need to know about it. Keeping lines of communication open at all stages of a project is very important. It ultimately serves the client in saved time and money while making everyone's lives easier. The larger the project, the more important this becomes.
How do you initiate and build client relationships?
Since we started in 2011, all of our clients have come to us through word of mouth and it keeps us quite busy. We have been very lucky to have a number of architecture and design studios that have been clients and friends for years and continue to bring us onboard for some of the most exciting new hospitality projects across the United States.
What is the most innovative lighting project you have led or been a part of?
We don't normally work on residential projects, but we had a client a few years ago who was building a beautiful private residence. The home owners asked us to design two massive "closets" and a show car garage where a rotating collection of cars were stored.
We treated the closets just like we would a small high-end retail store with plenty of under cabinet lighting, indirect cove lights and decorative fixtures. The "His" closet was filled with dark wood and warm lighting, while the "Hers" closet was white, bright and airy. The show car garage had 350 recessed LED strips in the ceiling framed by custom steel panels. We also grazed the board form concrete walls with LED wall washers. The real magic was when we integrated it into a Control4 system and set up timed scenes so that when they arrived at home, the garage door would open and the lights were triggered to turn on in a carefully choreographed series. It was like driving into the batcave.
What has been the most difficult skill or approach you have had to learn as a lighting designer? When did you finally master it, and how?
The business side of design is a skill I am constantly working on. I'm passionate about educating clients on techniques and products that we use, but when it comes to charging for our time and services, I am completely worthless. Luckily, I am surrounded by a talented team that keeps our clients happy and our business running.
If you could give one piece of advice to a young lighting designer, what would you say?
Look for inspiration everywhere.
What are the methods of lighting you use in every project, regardless of the client or space?
We always come back to the basics: ambient, task and accent lighting for every project. Many clients will come to us simply looking for a custom decorative fixture or some LED strips, but they haven't considered the necessary light levels, quality of the ambient light or daylight in the rest of the space. We help them come up with a lighting package that creates the look and mood they desire, but also the light they need to run a successful business.
When did you first use SORAA? What was your initial reaction?
We first started using SORAA about 3 years ago when we were A-B testing PAR38 lamps. Just opening the box, you could see and feel that the build quality was outstanding. It has a solid and heavy body and excellent optics in a compact package.
Do you have a favorite SORAA product?
The SORAA VIVID™ PAR20 with 10° beam angle range and the SORAA Snap System. The PAR20 lamp performs beautifully on new-build projects and also gives us complete control when re-lamping. It is our favorite PAR lamp for hospitality, hands down.
We can save clients time and money by using existing fixtures, but still have options for beam angle, color temperature, and the wide range of accessories the SORAA Snap System offers.
What is your reaction to using SORAA today, versus using other lighting technologies?
SORAA is our standard for the most discerning clients and projects that really need extra attention to detail. We can stake our reputation on the consistent performance and quality of lights that SORAA provides.