Beautiful
Zurbaran uses SORAA to connect historic architecture and modern design
March 2018 - by SORAA
I like this
Zurbaran is a Mediterranean restaurant located in the heart of a central Athens neighborhood called Kolonaki. The trendy neighborhood is home to up-and-coming designers, interesting restaurants, and creative art galleries. To help Zurbaran create a modern, relaxing space while still paying homage to the historic neighborhood and its rich history, SORAA worked with lighting design firm Okapi to find the perfect balance of past and present.
We spoke to Mariza Galani, a partner at Okapi, about her vision for the space at Zurbaran and how she created a modern lighting design that perfectly complemented a neighborhood filled with old-world architecture.
Tell us about the Zurbaran restaurant and the historical significance of its location in Athens.
The Kolonaki neighborhood is an historic neighborhood in central Athens, Greece. It's recently become the heart of a new architectural trend called "Urban Athens" that focuses on tying together the history and architecture of old Athens with the modern design of new stores and restaurants that are giving the neighborhood new life.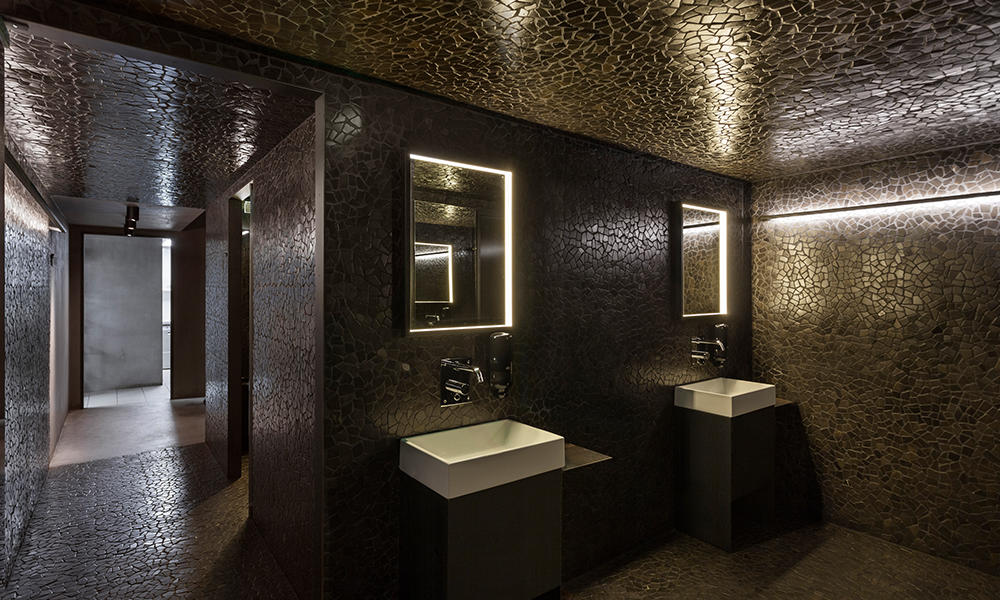 What was the inspiration for the lighting design for Zurbaran?
From the beginning, the intention was to bring an urban luxury to the space. We wanted the lighting to be mysterious, stenographic and sexy. To do that, we used narrow beams for lighting the diners' plates to be able to see and appreciate the food, and we used a very dimmed general lighting to walk around and "flirt."
What was the most challenging aspect of lighting for this project and why?
In our minds, success was a dinner that looked fresh and colorful, and people's faces that looked natural and pretty. But on the other hand, we also had to imitate the feeling of a night walk in the center of the town.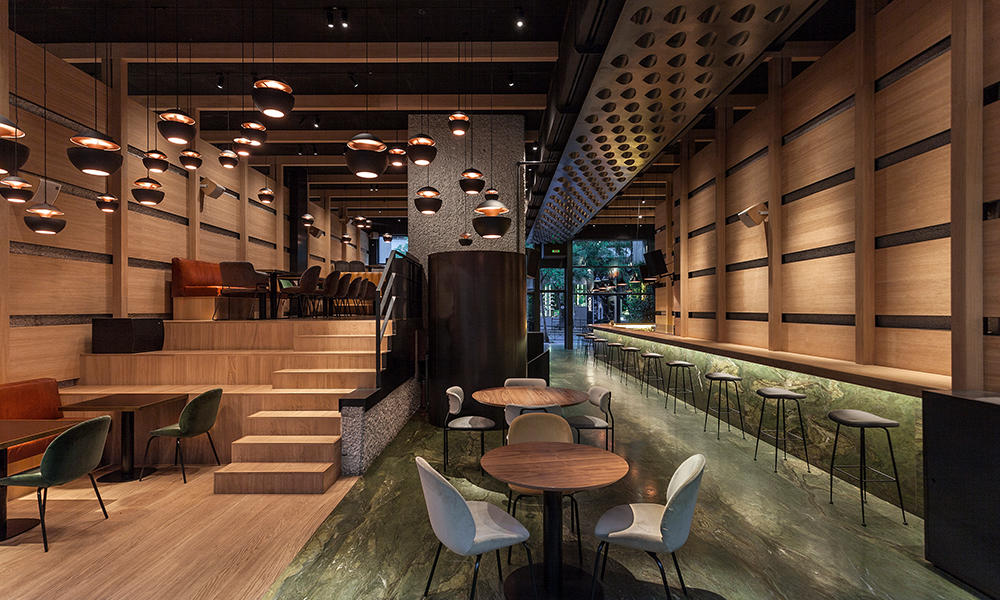 Why were SORAA lamps the right choice for this project and how did they help you capture your design vision?
In the world of lighting, luxury is connected with good color rendering and glare-free spaces. By using SORAA lamps, we had very high-quality lamps that also gave us complete control of the lighting so that we could recreate our vision in real life.
What was your favorite lighting or design aspect of this project?
My favorite lighting design for this project was the wall-washing of the rough surfaces, like the concrete, because it gave an urban touch to the design by emphasizing the hard face of the city at night.