Healthy
Sleep Habits of the Rich and Famous
August 2017 - by Soraa
I like this
At times, celebrities may appear to be superhuman. It can sometimes seem as if they never miss a beat, or a breath, in pursuit of fame and fortune. One might surmise that our favorite celebrities and titans of industry simply never sleep. But, as the saying goes, "Stars – they're just like us," and that's certainly true for how they sleep.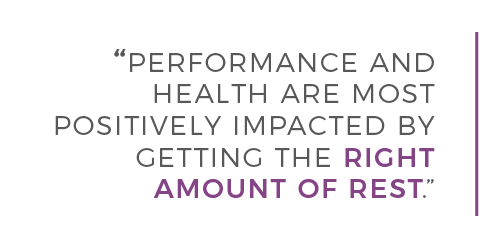 Although their sleep patterns vary wildly, it seems as if the most successful and notorious celebrities and personalities truly understand, and treasure, the importance of a good night's rest. Politicians, world leaders, CEOs, musicians, actors and entertainers may have unlocked the secrets of getting a perfect night's sleep. As Good Housekeeping mused, "If optimal sleep at night equals the best day possible, they must know the bedtime secrets that keep them moving and shaking."
Based on their personal experiences, along with a sleep study on a handful of highly successful people conducted by Home Arena (a home furnishings and mattress retailer based in the UK), we've compiled the sleep habits of 10 celebrities. Who most mirrors how you sleep?
Richard Branson (Founder of the Virgin Group, parent company to 400 companies)
The serial entrepreneur is well-known for being an early riser. According to Virgin.com, "Over my 50 years in business I have learned that if I rise early I can achieve so much more in a day, and therefore in life…Getting up and at it early gives me time to get on top of things, and chart my day effectively."
Arianna Huffington (Author, syndicated columnist, co-founder and Editor-In-Chief of the Huffington Post)
Parade Magazine reports that the high-powered media mogul has a rule to not check her phone while in bed. "I like to say, gently escort all your devices into another room."
Mariah Carey (Singer/Songwriter, Actress)
The pop star shared with Interview magazine in 2007 that she sleeps up to 15 hours a day! Allegedly, she also sleeps surrounded by 20 humidifiers around her, which creates a steam room effect.
Karl Lagerfeld (Fashion Designer)
In an interview with Harper's Bazaar magazine, the iconic designer admitted that he gets 7 hours of sleep per day, no matter the circumstances. He also wears pajamas inspired by a 17th century men's nightshirt!
Jennifer Lopez (Singer, actress, dancer)
"Sleep is my weapon," J.Lo told Health.com. "I try to get eight hours a night. I think what works best is sleep, water – and a good cleanser."
Marissa Mayer (President and CEO of Yahoo!, spokesperson for Google)
The leader of Yahoo! admits that her job and lifestyle affords her with little time for sleep. Therefore, according to Entrepreneur Media, "On multiple occasions, she's flaunted her habit of getting less than four hours a night and famously said that during her first five years at Google, she pulled an all-nighter every week."
Leonardo da Vinci (Scientist, mathematician, artist)
Health.com reports that, "The Renaissance Man reputedly slept almost exclusively in power naps: 15-minute siestas every four hours, equaling a shockingly low total of 1.5 hours hours a day."
Barack Obama (44th President of the United States of America)
Obviously, the former leader of the free world is a busy man. So, can you blame him for hitting the snooze button while he was serving as the country's commander in chief on occasion? During an interview with Ryan Seacrest, Obama admits that he normally receives a wake up call from a White House operator, "If I don't wake up the first time, they just keep on calling."
Benjamin Franklin (Author, Politician, Diplomat, Scientist)
The former President was an ardent advocate on waking up early. Consequently, he coined the phrase, "Early to bed, early to rise, makes a man healthy, wealthy and wise."
Whether you fancy yourself a serial cat-napper like Leonardo da Vinci, or you regularly clock six hours just like former President Obama (albeit with plenty of snooze-button action), sleep is just as important for the rich and famous as it is for anyone else.
Because celebrities' sleep habits are along the entire spectrum of quality/quantity, consumers should learn that performance and health are most positively impacted by getting the right amount of rest – with healthy regimens before, during and after sleep.
Sources: "Here's How Much Sleep 21 Highly Successful People Get Each Night" (Good Housekeeping), "Strange Sleep Habits of the Stars" (Huffington Post), "Celebrity Sleep Secrets and What You Can Learn from Them" (Health), "Why I wake up early" (Virgin), "Mysterious Marissa Mayer: 5 Things You Might Not Know About the Yahoo CEO" (Entrepreneur)
Photo credit: Unsplash