THE LIGHT DESIGNERS TRUST
The world's best designers know the secret to creating an unforgettable space is Soraa Lighting. Soraa Radiant LED is uniquely designed with full spectrum technology so you see every color as nature intended. The same vibrant light found in many of the world's great spaces can now light your home.
OUR LIGHT IS FLAWLESS BECAUSE WE INVENTED IT TO BE.
Soraa Radiant light is beautiful, white light that feels like bringing the best natural light inside. Never dull. Never artificial. Never moody and yellow. Always real.
DEEP RED
We found through research that human beings respond most positively when deep reds (R9) look the same as in daylight. When a light source has high R9, reds, oranges and skin tones look closest to natural. Soraa Radiant scores 95 out of 100 on R9. Most LED's score less than 10.
TRUE WHITE
Sunlight has a way of making the brightest whites look illuminated, and shows off even the slightest differences in shades of white. We measure how "true" whites look with a whiteness index called RW. A high RW score means whites look the same as in sunlight, and the whitest of whites pop. Soraa Radiant scores 100 out of 100 on RW. Most LED's score zero.
EXPERIENCE TRUE COLOR
Have you noticed most LED lighting leaves your home feeling dull and artificial? That's because most LED bulbs have color gaps. They don't show deep reds and true whites, technically referred to as R9 and RW. These gaps make everything feel washed out. Only Soraa Radiant shows the full spectrum of color. Food pops, art looks perfect and your home feels alive.
EVEN THE BASICS ARE BETTER
DIMMABLE
Even though many LED lights claim they are dimmable, not all dimming is created equal. Poor quality LED lights might buzz or visibly flicker at low power. Soraa Radiant dims smoothly and looks beautiful at any level of power.
NO BUZZ
That annoying buzzing noise you hear with some LED lights will never happen with Soraa Radiant. We use high quality materials and construction to sound proof the light. We test at every level of power to make sure there is zero buzz, even when dimmed.
NO HEADACHES
Many LED lights have an invisible flicker that your eye cannot detect. This is called a "stroboscopic" effect and has been shown to cause headaches, eye-strain and fatigue. Soraa Radiant is built to the highest standards to prevent the side effects from invisible flicker.
RADIANT PRODUCTS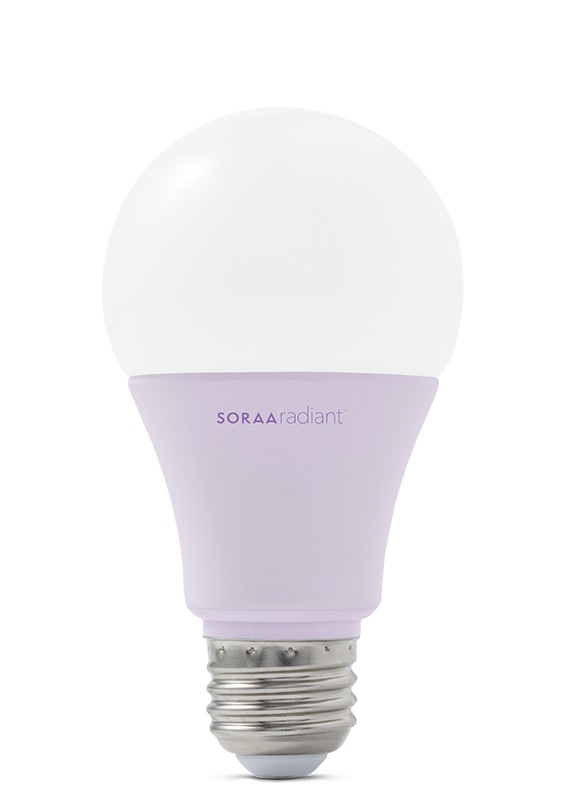 A19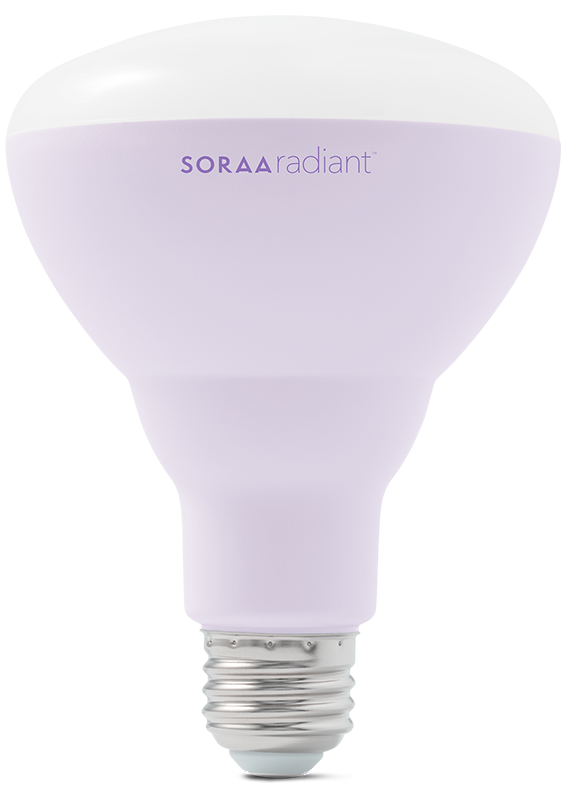 BR30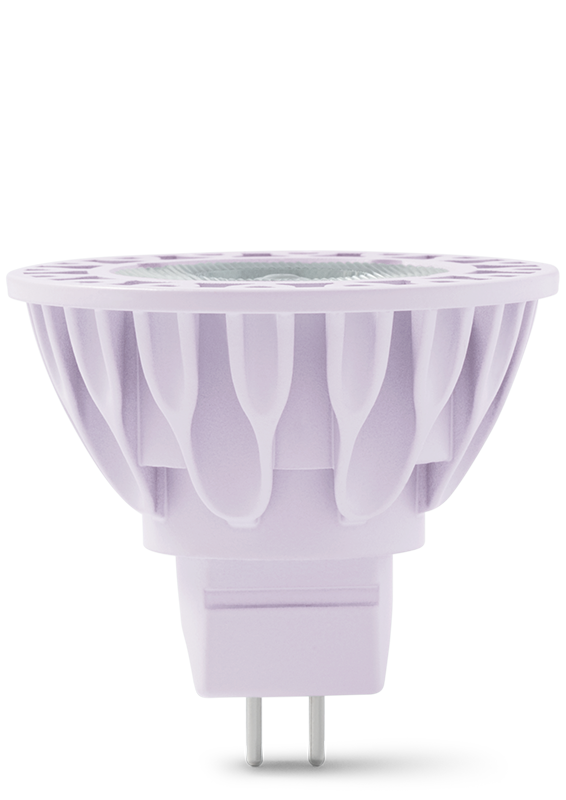 MR16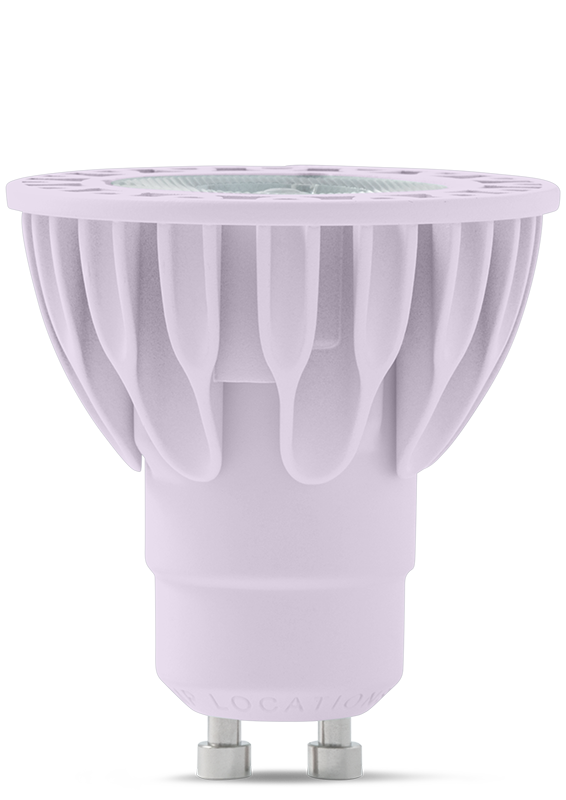 GU10
RADIANT A19

$13.95

Brightness
800 lumens
Est. Year Energy Cost
$1.32
Life (based on 3hrs/day)
22.8 years
Light Appearance
2700K
Energy Used
11 watts
Watt Equivalent
60 watts
Enclosed Fixture Compatible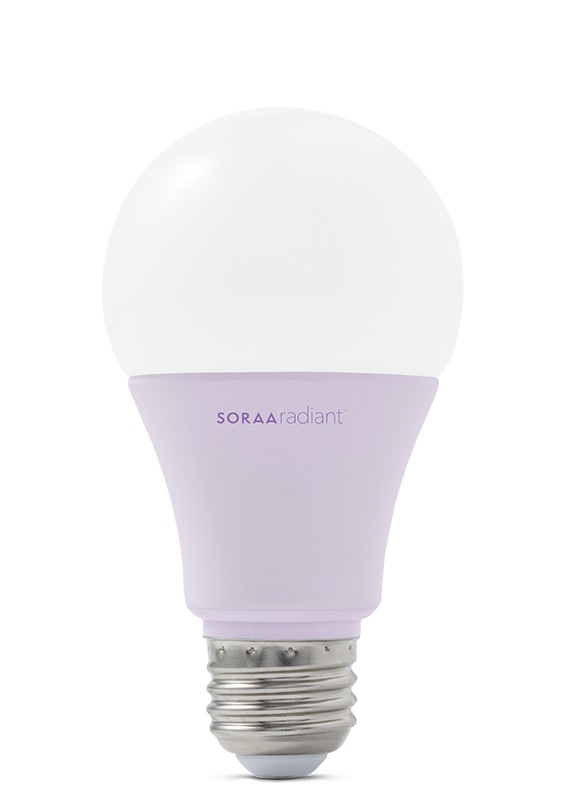 RADIANT BR30

$14.95

Brightness
725 lumens
Est. Year Energy Cost
$1.38
Life (based on 3hrs/day)
22.8 years
Light Appearance
2700K
Energy Used
11.5 watts
Watt Equivalent
65 watts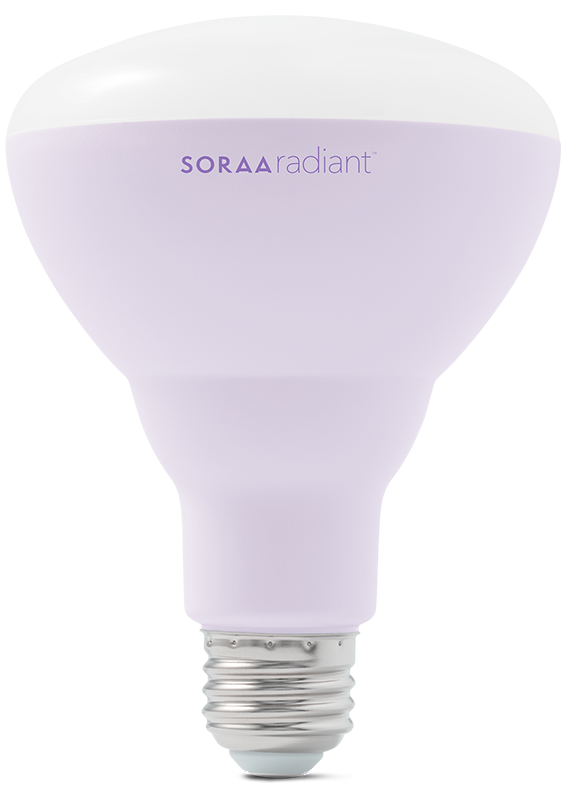 RADIANT MR16

2-pack

$39.95

Brightness
410 lumens
Est. Year Energy Cost
$0.90
Life (based on 3hrs/day)
22.8 years
Light Appearance
2700K
Energy Used
7.5 watts
Watt Equivalent
50 watts
Enclosed Fixture Compatible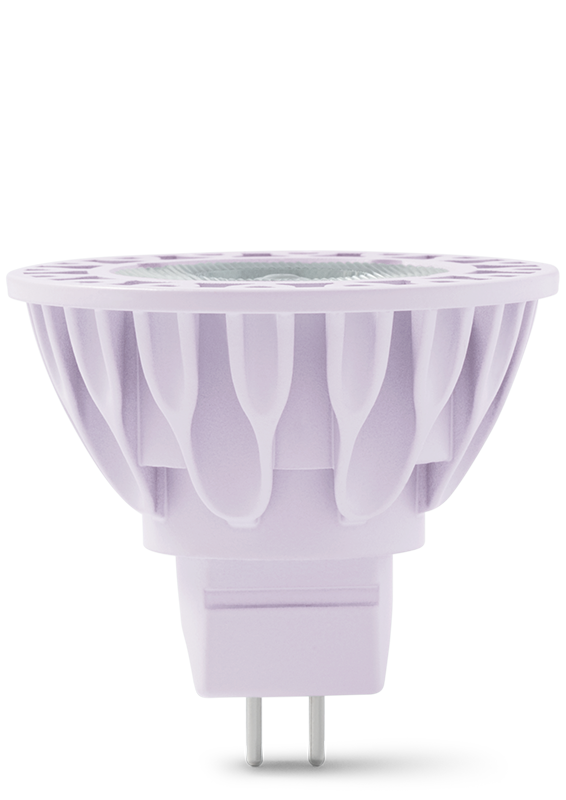 RADIANT GU10

2-pack

$44.95

Brightness
410 lumens
Est. Year Energy Cost
$0.90
Life (based on 3hrs/day)
22.8 years
Light Appearance
2700K
Energy Used
7.5 watts
Watt Equivalent
50 watts
Enclosed Fixture Compatible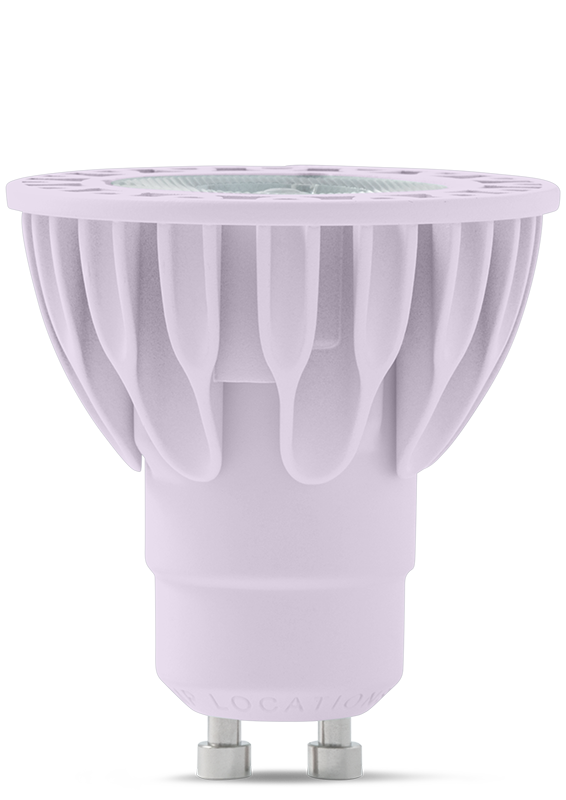 AWARDS & ACCOLADES
LED Magazine
Sapphire Award 2015, 2016

IES Progress Report 2017
Light Sources | Soraa Sky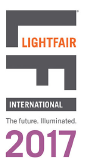 LFI Innovation Awards 2017
Technical Innovation Award,
LED Lamps | Soraa Sky