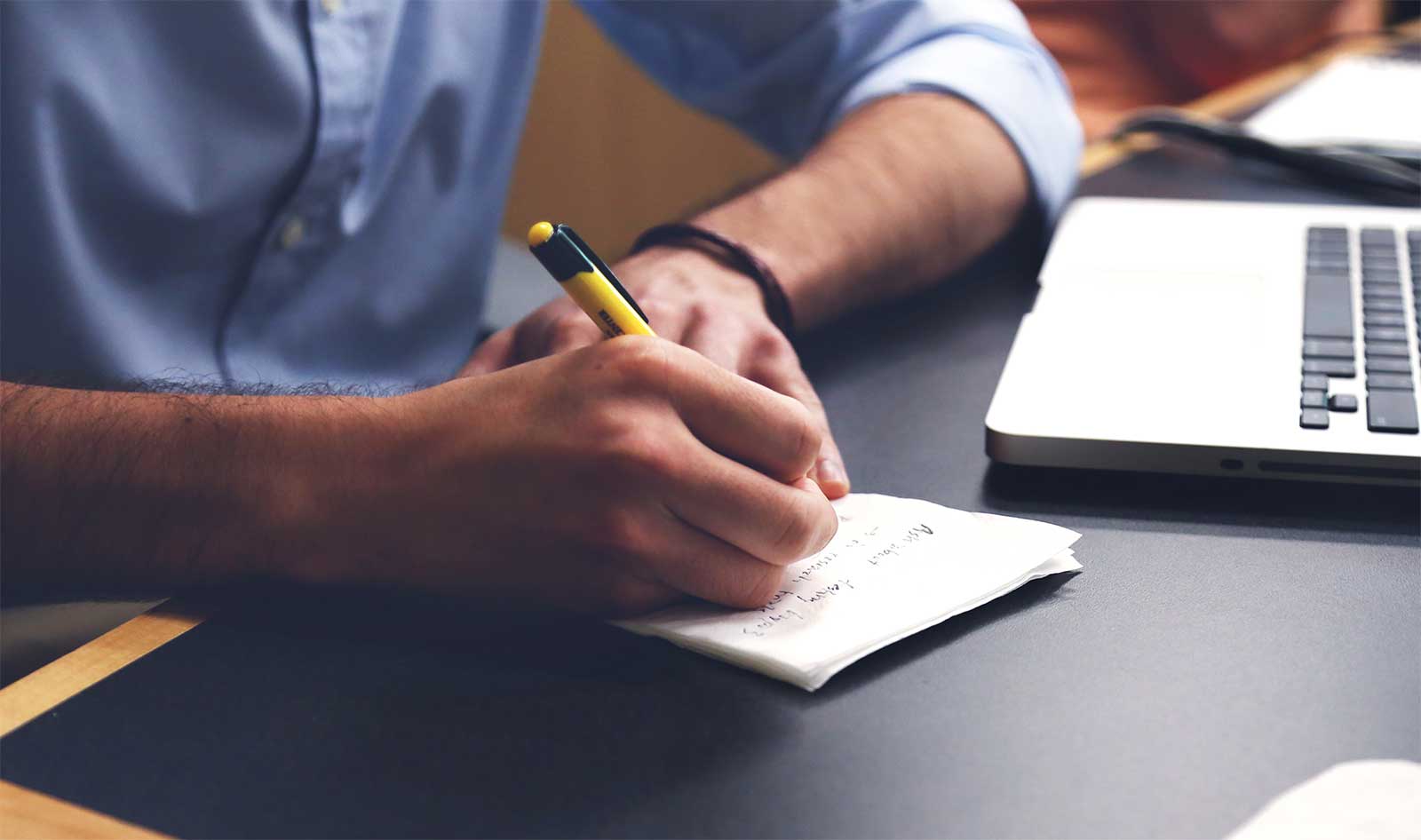 Introducing Soraa HEALTHY™, the Blue-Free, Sleep-Friendly Light that Looks as Good as it Feels
Fremont, CA
April 4, 2019
---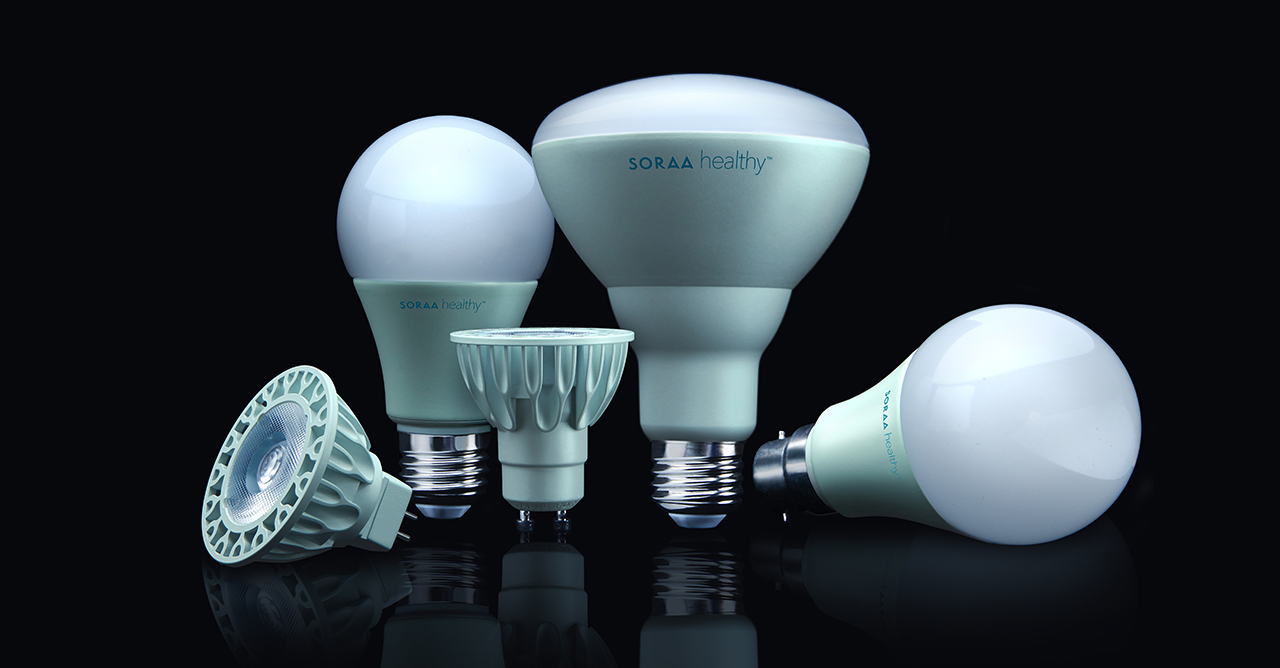 Designed with patented Soraa ZEROBLUE™ technology, Soraa HEALTHY lamps have no blue content in the visible spectrum—a groundbreaking scientific achievement promoting healthy lifestyles and restful sleep
As a continuation of its mission to innovate products that improve lives and lifestyles, Soraa, the leader in full-spectrum LED technology, is now introducing a series of lamps that emphasize health and well-being with the world's first completely blue-free LED lamp portfolio: Soraa HEALTHY.
SORAA ZEROBLUE
Soraa HEALTHY products feature patented ZEROBLUE technology, a breakthrough in LED color science. With ZEROBLUE, Soraa HEALTHY products emit a blue-free spectrum reducing melanopic lumens by ~40% compared to conventional LEDs – and without suffering from the yellow cast of other sleep-friendly LEDs. Used in conjunction with Soraa's world-leading violet LEDs, Soraa HEALTHY products combine an engineered mix of green and red phosphors to produce a spectrum with a wide gap in the blue range, removing blue completely while retaining a high quality of light, resulting in vibrant, natural white light and color rendering. Not dim light, not color schemes, just healthy, blue-free light.

FIGURE 1: Industry-leading violet LEDs make it possible to retain beautiful white light with a wide gap in the blue range.
WHY ZEROBLUE?
The sun emits blue light naturally in the morning, supporting productivity and alertness. As the day progresses, daylight naturally carries less and less blue, prompting the body to prepare for sleep. However, people are increasingly spending most of their waking hours indoors and under artificial light, running the risk of blue light overexposure during evening hours that can inhibit restful sleep. Soraa HEALTHY lamps help the body better recognize that the day is ending,thus aiding the natural steps of a healthy sleep cycle.
"We know blue radiation wakes you up in the morning, getting you ready for the day, but it can be problematic at night as it interferes with our circadian rhythms and inhibits sleep—a common side effect of too much artificial blue light exposure," said Soraa Chief Scientist Aurelien David, PhD.
"At Soraa, we believe light has a strong impact on our everyday life, and we cannot compromise the quality of light," David said. "We developed blue-free products to provide a light source that is healthy at night and respectful of your sleep cycle without sacrificing color quality."
ZEROBLUE ENVIRONMENTS
Lighting designers, architects and specifiers have traditionally been focused on the beauty that light brings to an environment. But increasingly, they are emphasizing health and starting to carefully consider designing products where health and well-being are critical to the human experience. Soraa HEALTHY solutions now mean they have a broader range of lamps to support these scenarios. Residential spaces present a huge opportunity, but commercial applications, such as hotels and health care facilities, where prioritizing wellness has the potential to enhance the guest experience, abound as well.
Soraa Co-Founder and Board Member Shuji Nakamura, who received a Nobel Prize in Physics for inventing efficient blue LEDs, advised the creation of Soraa HEALTHY LED lamps.
"We are entering a new era of healthy lighting options," Nakamura said. "With the introduction of Soraa HEALTHY products, a first of its kind, we're now able to more directly and positively impact the support of proper circadian health. Soraa's introduction of blue-free lamps will transform the way people think about light and the impact it has on our daily lives," Nakamura continued. "Blue-free solutions are just the beginning as we continue to develop advanced, dynamic lighting solutions that most closely match light found only in nature."
Shuji Nakamura, PhD | "Sleep"
HELPFUL INFORMATION & RESOURCES
Product Line: Lighting designers, architects and specifiers can fully outfit a range of settings with the expanded collection of completely blue-free LED lamps, including MR16, GU10, A19, A60* and BR*.
Product Expansion: Soraa HEALTHY luminaires are expected to sample in late 2019, providing even more opportunities to introduce the benefits of blue-free light to a wider variety of commercial interiors.
Applications: Soraa HEALTHY lamps are optimal lighting solutions for homes, hotels, workplaces, schools, hospitals, caregiving facilities, spas and other spaces where promoting healthy rest and sleep yields daytime focus and productivity.
Availability: Soraa HEALTHY 120V A19, MR16, and GU10 lamp shapes are now available. Please contact Soraa customer service orders@ecosenselighting.com for the most accurate pricing and stock availability. *Soraa Healthy 220V MR16, GU10, A60 & 120V BR lamp shapes will be available for order 2H 2019.
Read summaries of studies about blue light and its effect on sleep By Soraa Chief Scientist Aurelien David, PhD
Read full Q&A with Dr. Shuji Nakamura here Starting on p. 15
ABOUT SORAA
Since 2008, Soraa has delivered a unique LED lighting experience with the singular purpose of leading the world in superior lighting products where color matters: high-end retail, world-class art museums, premium restaurants and hotels. Pioneering LEDs built from pure gallium nitride substrates (GaN on GaN™), Soraa full-spectrum lamps and fixtures deliver superior color rendering and beam characteristics compared to others using LEDs created from non-native substrates. Soraa is based in Fremont, California, where it designs and manufactures its LEDs. Follow Soraa on Instagram, LinkedIn, Facebook and Twitter for more information on products, applications and industry events.
Soraa Healthy and Soraa ZEROBLUE are trademarks of Soraa, Inc., Soraa is a registered trademark of Soraa, Inc.
PRESS CONTACTS
Media members interested in demos or more information regarding the Soraa HEALTHY portfolio may reach out to Will Sears. For all press materials and images, click here.
Will Sears
(786) 858-7864
wsears@wbradford.com

Dawn Andersen
(510) 456-2262
dandersen@soraa.com